VERONICA VIEW HOTEL
A scenic 10 minute drive from Ollantaytambo, follow the river and the train tracks to the Veronica View Hotel. Along the way, watch across the river for the original terraces from Incan times! Arriving at the hotel, you will be greeted amid gardens of native flowers and orchids. Take in the stunning sight of the Veronica Mountain, covered with glaciers year-round. After you settle into your room, walk through the gardens to the pool and restaurant area. There is a steam sauna, dry sauna, spa, heated swimming pool and restaurant at your feet. Sitting by the pool with your complimentary pisco sour, relax looking out over the picturesque fields of corn and flowers with the Urubamba River behind. On the far side of the river, watch for the luxurious trains to pass through the valley, on their way to Machu Picchu.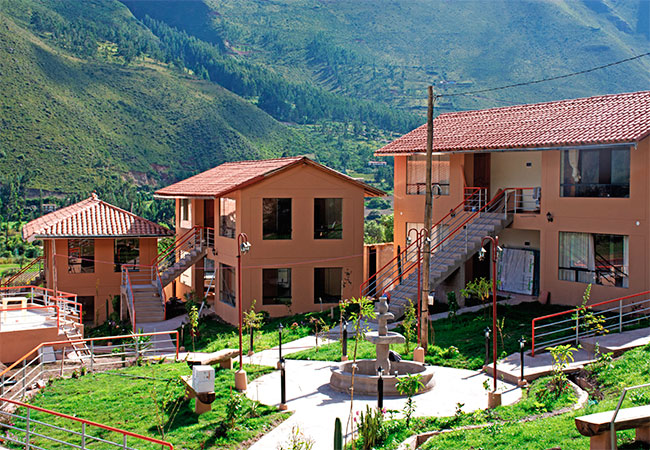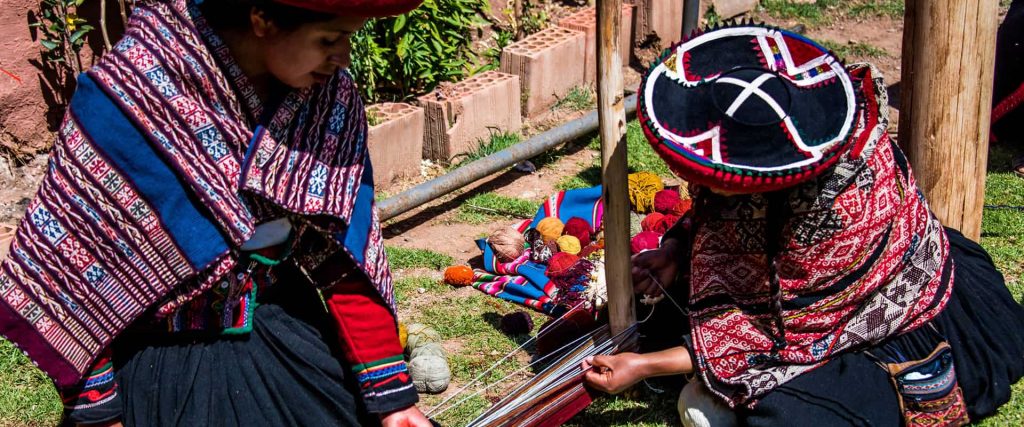 In the traditions of the Inca, the Veronica View was constructed with respect to the environment and also to fully appreciate the natural surroundings. Each of the 16 rooms at our boutique hotel is designed to take full advantage of the beautiful views of Veronica Mountain and to offer luxurious amenities. Room details include jacuzzi and architectural details which reflect local traditional construction. The Chakana on each door reminds you that you are in the Sacred Valley, where reverence for Inca symbolism still runs deep. The hotel is not only built of sustainable materials, we make every effort to use the most environmentally responsible products in both the restaurant and housekeeping. Each room is equipped with energy and water saving fixtures and all our bath products are environmentally responsible. The Inca built innumerable temples to worship water, from Tambomachay near Cusco to the fountains of Wiñay Wayna on the Inca Trail. Enjoy the channels of water running through the property, reminiscent of both Inca fountains and the traditional water channels of Ollantaytambo. The Puma Fountain was designed in homage to the Inca's reverence for the puma, which symbolized strength, wisdom and intelligence. Among the many authentic elements of the Sacred Valley is our traditional wood fired brick oven. Admire the construction of the oven, which includes an interior of locally made adobe bricks. Next to the outdoor brick oven, where they can stay warm, is the guinea pig hutch.
You can feed the guinea pigs and learn about how traditional Quechua homes have guinea pigs housed near their fireplaces. Guinea pigs are one of the most apparent links between ancient Incan and modern day Quechua cultures. There are also tame alpacas and a llama relaxing in the garden, which you can pet and feed.